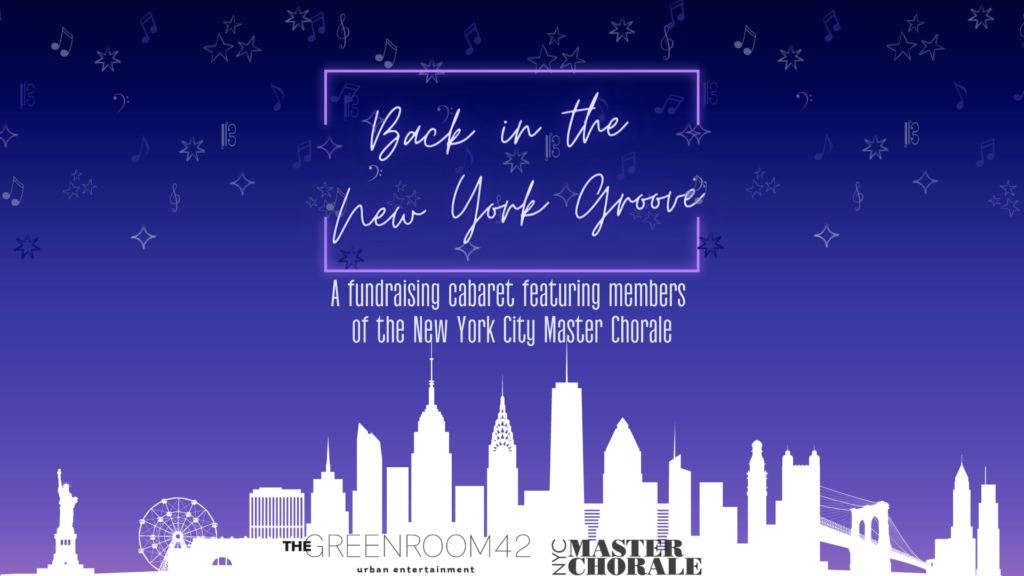 Hi there! 
My name is Julie Heller – I'm a board member of, singer in, and past president of the New York City Master Chorale and I'm helping to produce our upcoming fundraising cabaret "Back in the New York Groove," coming up on March 9th! It's hard to believe it's only two weeks away – time is flying by as we're putting together a truly special event. Our cabaret used to be an annual spring occurrence – a chance to get together, sing some different styles of music as soloists, duos and small groups, raise support for our performances, outreach program, and other work throughout the year, and continue to build our community. The idea, theme, and title for this year's event really came from the fact that we haven't done this in person since 2019 and it's so exciting to be returning to the stage! Getting back to feeling the dynamic energy of NYC, having regular rehearsals and concerts, and restarting our school partnership program has been incredible – we'll never again take any of it for granted. 
Part of the Master Chorale's mission is to be inspired by and contribute to the unique environment that is NYC. Your support of this cabaret will make a major difference in our ability to do that in the years ahead, fulfilling our plans for upcoming concerts and events, collaborations and guests, new venues and more. And while we're based in New York, we've grateful to have friends and audience members all over the country and internationally. So don't forget – this event is also being live-streamed!!
We hope that if you're outside of the city you'll tune in from anywhere and if you can join us in person, you'll be at The Green Room 42 on March 9th. Tickets for both in-person and virtual attendance are available here – we can't wait to groove with you soon. 
Excitedly,
Julie Heller