Dusty Francis, Artistic Director
Conductor and bass-baritone Dusty Francis enjoys an active career as a performer, clinician, and music educator in New York and across the country. He currently serves as Artistic Director of the New York City Master Chorale, Director of Choirs at Collegiate School, and Director of Children's Choirs at St. Michael's Episcopal Church. Recent seasons have included performances at esteemed venues such as Carnegie Hall, Alice Tully Hall at Lincoln Center, Cathedral of Saint John the Divine, and St. Patrick's Cathedral, among others.
When not on the conducting podium, Francis can often be heard singing with some of the country's finest professional choral ensembles, including the GRAMMY-nominated True Concord Voices & Orchestra, the Atlanta-based Skylark Vocal Ensemble, and the Manhattan Chorale. Recent solo engagements have spanned styles and periods ranging from Bach to Puccini and Schubert to Sondheim.
Francis holds the Master of Music degree in Choral Conducting from the University of Maryland and a Bachelor's degree in Music Education from Xavier University in Cincinnati. He is a member of the American Choral Directors Association and the National Association for Music Education. A native of Ohio, he currently resides in Manhattan.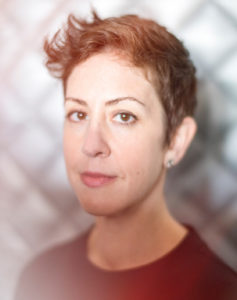 Laura Barger, Accompanist
Laura Barger is a pianist devoted to the exploration and creation of new music. She is a founding member of the internationally-acclaimed piano-percussion quartet, Yarn/Wire, described as "fearless" and "restlessly curious" in their creation of new musical experiences for New York audiences (TimeOutNY). Also praised for their "mesmerizing" performances (NYT), Yarn/Wire has been featured internationally at the Lincoln Center Festival, Edinburgh International Festival, Barbican Centre, Shanghai Symphony Hall, rainy days festival (Luxembourg), Library of Congress, Brooklyn Academy of Music, and many others. Beyond Yarn/Wire, Laura is a frequent collaborator with the Wet Ink Ensemble, and has performed with many of the finest American contemporary ensembles. She also serves as music director and pianist in Miller Theatre at Columbia University's annual staged production of Saint-Saëns' Carnival of the Animals. Laura holds degrees in piano from the University of Tennessee-Knoxville and Stony Brook University, and is an alumna of the Banff Centre, Lucerne Festival Academy, Darmstadt International Summer Course, and Bang on a Can Institute. She is currently on faculty at John Jay College (CUNY).
Ras Dia, Managing Director
Ras Dia, a native of New York City, discovered his passion for the arts as a member of the Boy's Choir of Harlem, singing music from Monteverdi to Kanye West, learning a wide variety of dance styles including Rag and South African Gumboot, performing for Nelson Mandela's final visit to the U.S. as South Africa's President, as well as for the New York City Prayer Service in the weeks immediately following the 9/11 attacks on the World Trade Center. He attributes this formative experience to his belief that artistic expression is an extension of, and a tool for recognizing, honoring, and celebrating humanity.
Currently serving as Special Advisor on Arts and Advocacy for Humanitarian Causes to the United Nations Association of El Salvador, Mr. Dia has produced multi-disciplinary programming, and established partnerships which highlight the role of the arts as a platform for global advocacy and sustainable youth engagement. He is the Artists-in-Residence Producer at National Sawdust, and most recently worked as Creative Producer for MESS (Mise-En-Scène Studios), and Executive Producer of Una Voz, Un Mundo, an arts initiative committed to presenting the artistic contributions of women and people of color, which also strives to ensure access to the arts in underserved communities.
Mr. Dia has also held marketing, development, production, and administrative roles with the National Children's Chorus, Sadler's Wells Theatre, Carnegie Hall, and The New School, where he supported outreach programming for immigrants, abuse survivors, and refugees across New York City.
As a musician, his work has included appearances with the Center for Contemporary Opera, American Opera Projects, New York Fringe Festival, Die schöne Magelone with Graham Johnson, Trinculo in the world premiere recording of Lee Hoiby's The Tempest for Albany Records, Marquis d'Obigny (La Traviata) with Ateneo Internazionale (Sulmona, IT), Don Giovanni with Barefoot Opera (UK), TJ Anderson's Slavery Documents with the Atlanta Symphony Orchestra under Robert Spano, as well as Roger in the World Premiere of Jonathan Pontier's Domestic Scenes at London Symphony Orchestra St. Luke's, and its subsequent French tour (Paris, Alsace, Nord Pas de Calais, Opéra de Rouen, Guebwiller, and Bussy-Lettrée).
Mr. Dia received his Master of Music degree from the Guildhall School of Music and Drama (London, UK), and his Bachelor of Music (summa cum laude) from Purchase College (SUNY), in addition to training residencies at the Brevard Music Center, Boston University Tanglewood Institute, and the Centre for Opera Studies in Italy (COSI). 
Lewis "Skip" Teel, Chair
James S. Longo, Secretary
Charley Mills, Treasurer
Nora Thomson, Trustee
Sara Yood, Trustee
James Gandre, Advisory
Stephanie Gereraad, Advisory
Julie Rulyak Steinberg, Advisory
Morten Lauridsen, Honorary
Donald Neuen, Honorary
Dusty Francis, ex officio
Ras Dia, ex officio
Craig Chu, Chorus President, ex officio 
Past Members
Marnie Andrews
Laurence C. Boylan, Esq.
Kenneth Cole
Sharon Daley-Johnson
Rob Driggers
Jessica Genter
Gailyn Gwinn
Robert Johnson
Esther Lee
Sandy Lee
Anna Lewis
Leslie Ann Lopez
Stephanie Myers
Steven Pomper
Tere Preciado
Sean Robinson
Paul Salamunovich (1927 – 2014)
Nancy Strohmeyer
Greg Takayama
Debra K. Unger
Ken Williamson
Marion S. Wise