David Recca, Artistic Director
David J. Recca is currently a lecturer at the Conservatory of Music of Purchase College, SUNY. There he directs the Purchase Chorus and Purchase Chamber Singers, he is a regular guest conductor of the Purchase Symphony Orchestra, and he teaches a variety of undergraduate courses including music history, music theory, ear training, and conducting. He is also the newly appointed Artistic Director of the New York City Master Chorale; the Artistic Director of the Southern Connecticut Camerata, a Norwalk-based early music ensemble celebrating its 64th season; and the Assistant Music Director of the New Amsterdam Singers, a fixture in Manhattan's choral scene which has been championing new works by living composers for over 50 seasons.
He has served as assistant conductor to Mercury Opera Rochester, principal assistant conductor to the Yale Camerata, and artistic director to Madrigalia Via, whose performances were hailed as "sinfully blissful" by the Wall Street Journal. He has prepared choirs for conductors such as Helmuth Rilling, David Hill, Masaaki Suzuki, Simon Carrington, Erwin Ortner, and Sir Gilbert Levine.
He holds a Doctorate of Musical Arts degree in Choral Conducting from the Yale School of Music, a Master of Music degree in Choral Conducting from the Eastman School of Music, and a Performer's Certificate in Vocal Coaching and a Bachelor of Music degree in Composition from Purchase College.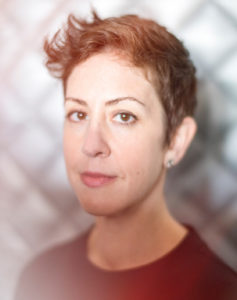 Laura Barger, Rehearsal Pianist

Laura Barger is a pianist devoted to the exploration and creation of new music. She is a founding member of the internationally-acclaimed piano-percussion quartet, Yarn/Wire, described as "fearless" and "restlessly curious" in their creation of new musical experiences for New York audiences (TimeOutNY). Also praised for their "mesmerizing" performances (NYT), Yarn/Wire has been featured internationally at the Lincoln Center Festival, Edinburgh International Festival, Barbican Centre, Shanghai Symphony Hall, rainy days festival (Luxembourg), Library of Congress, Brooklyn Academy of Music, and many others. Beyond Yarn/Wire, Laura is a frequent collaborator with the Wet Ink Ensemble, and has performed with many of the finest American contemporary ensembles. She also serves as music director and pianist in Miller Theatre at Columbia University's annual staged production of Saint-Saëns' Carnival of the Animals. Laura holds degrees in piano from the University of Tennessee-Knoxville and Stony Brook University, and is an alumna of the Banff Centre, Lucerne Festival Academy, Darmstadt International Summer Course, and Bang on a Can Institute. She is currently on faculty at John Jay College (CUNY).
Sara Yood, Chair
Lewis "Skip" Teel, Vice Chair
Charley Mills, Treasurer
Nora Thomson, Secretary
Emma Dickson, Trustee
Julie Rulyak Steinberg, Advisory
Morten Lauridsen, Honorary
Donald Neuen, Honorary
David Recca, ex officio
Julie Heller, Chorus President, ex officio
Thea Kano, Artistic Director Emeritus
Past Members
Marnie Andrews
Laurence C. Boylan, Esq.
Kenneth Cole
Sharon Daley-Johnson
Rob Driggers
Debbie Farson
Jessica Genter
Stephanie Germeraad
Gailyn Gwinn
Robert Johnson
Laura King
Esther Lee
Sandy Lee
Anna Lewis
James S. Longo
Leslie Ann Lopez
Stephanie Myers
Steven Pomper
Tere Preciado
Sean Robinson
Paul Salamunovich (1927 – 2014)
Nancy Strohmeyer
Greg Takayama
Debra K. Unger
Ken Williamson
Marion S. Wise