Everybody has their own reason for why they support the New York City Master Chorale. Read some of the stories of our generous supporters!
What's your story? Share your #WhyIGive story on our Facebook page and join our family of donors today!
Craig Chu and Charley Mills lived in Queens until this past May when they packed up everything they owned and took a year to travel the world! They started singing with the New York City Master Chorale in 2011 and 2012 respectively.
They write "Living in NYC, it's hard to find a breather – an hour here or there to get away from the noise and demand of the city. Music has always been something that has calmed us down – whether listening to it, or performing. It's meditative, it's focused, and it cleanses the soul.
NYCMC brings together a huge group of diverse people to celebrate one thing together – music. Sitting in the choir, to your left might be an elementary music teacher; to your right is a manager of a hedge fund; behind you is the head of a non-profit, and in front of you is retired judge. This diversity helps both develop our personal interactions with members, and bring a diverse and singular sound to the choir. At breaks and during happy hour, we are many different people. In rehearsal, we are unified as one.
We are fortunate to have the ability to support NYCMC, not just by showing up and singing, but by opening our wallets, too. We do this for multiple reasons. First, we care about an organization that we are part of. We want it to thrive, and we do that by singing, but also investing in its future. It's still a young organization, and has room to grow. By donating, we are putting our money where our mouth is, and saying that this is an organization we believe in."
We asked Craig and Charley their favorite NYCMC memory and they responded, "For the 10th anniversary concert, we performed Carmina Burana. The weeks and months leading up to it were filled with rehearsals, and at times, we didn't have our soloists with us. On more than one occasion, Thea was conducting the choir and instrumentalists, but we had no soloists. She quickly turned to our Associate Conductor, Dusty, who was able to fill in for every solo – Soprano, Tenor, and Bass – and he did so perfectly. It was both hysterically entertaining for us all, but also deeply impressive – that Thea could manage everything so well, that Dusty had hidden an amazing falsetto from us, and that they both worked seamlessly together and the NYCMC was able to follow along without dropping a beat."
---
Larry Boylan is an attorney from Baltimore who is a close friend of our founder, Thea. Thea and Larry would brainstorm ideas to improve and expand NYCMC, which led to Larry joining our Board of Trustees, where he has served since the beginning!
Larry writes, "I'm very interested in perpetuating and participating in the grand tradition of choral music in New York City. Right from its inception, NYCMC made its mark and has contributed significantly to the vibrant choral music community in NY. I am interested in maintaining that legacy for years to come.
I wish people knew how much fun we have, and what a joy rehearsing, performing and even in our Board meetings are. I wish people knew that one of the things that Thea wants for our singers is that the enjoy the process of preparation, and that is also true for the administration of the Chorale.
One things that makes NYCMC unique is its commitment to musical education makes. I grew up in the NY State education system, and have been saddened to see it deteriorate. The musical education that I received set me on a course of delight and fulfillment that I hope to share with New York City school children through our several partnerships and collaborative projects.
When asked by he supports NYCMC, Larry responded:
"I donate to NYCMC because it is one of the most worthy causes I know.
I donate because I am committed to the ideals of superior live choral music performance, and the inspiration that musical education can provide.
I donate because I firmly believe that musical education can improve the lives of young people.
I donate because our standard of musical excellence never waivers, and I remain steadfastly proud of each and every single performance. "
---
Michael and Pamela Colwell live in Aurora, Illinois where their daughter, Nora Thomson was born and raised. Michael is an attorney currently in practice in St. Charles, Illinois and previously served as a trial and Appellate Court Judge in Illinois for almost 27 years, and Pam is a retired grade school teacher, where music was always an important part of her classroom. She currently keeps busy with volunteer work at a local hospitals and the local Catholic Parish.
They write "It fascinates us that the members of NYCMC who all have busy lives and careers are able to devote so much time and talent without pay to enable the presentation of such beautiful and professional programs. We donate to support all the members, the director, and the support staff, in the hope that NYCMC will continue to grow in stature in the world of music and receive all the recognition and honor it deserves."
When asked about their favorite NYCMC memory, they responded, "About three years ago we showed up in the audience at one of NYCMC's church concerts to the surprise of Nora. Although Nora claimed that she was so surprised, her performance was off a bit that night!"
---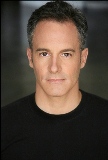 Michael Shea lives in Arlington, Virginia and is a social worker and holistic psychotherapist. For three years in a row, he has hosted a benefit concert for NYCMC entitled "My Analyst Told Me…" He writes "Music is significant in my life as expression and release of my thoughts and feelings.  I utilize my voice as a vehicle to highlight the power of mindfulness."
When asked why he supports NYCMC, he responded "I believe in the mission and am inspired by the artistry of sound and message. Their unified abundance of talent creates a community that inherently adds value to the greater New York City area both artistically and educationally."
---
What's your story? Share your #WhyIGive story on our Facebook page and join our family of donors today!