Thea Kano, Founding Artistic Director and Conductor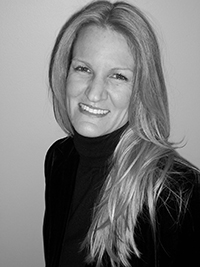 Dr. Thea Kano, a Northern California native, became active in the arts at an early age. She started playing piano at age four and began taking ballet soon after, a background that has a strong influence on her conducting. Dr. Kano's graceful yet commanding presence on stage and the robust performances she obtains from her musicians has basis in her formal training as a dancer.
In 2005 Dr. Kano founded the New York City Master Chorale and has served as its Artistic Director since its inception. The 70-member group is recognized as one of the finest vocal ensembles in New York City and has performed to sold-out audiences on two continents. Dr. Kano is known for her expressiveness and dynamic conducting and her Chorale has been praised for its balance and richness in tone in performing a variety of musical styles. Under her direction, the Chorale made its debuts at Lincoln Center (2006) and Carnegie Hall (2009), as well as its international debut in Paris, France (2011).
In addition to her work with the New York City Master Chorale, Dr. Kano has conducted an extensive range of repertoire with the Angeles Chorale, The Washington Chorus, and the Gay Men's Chorus of Washington, DC, for which she serves as Artistic Director and directs its acclaimed chamber ensemble, Rock Creek Singers. Dr. Kano has prepared choruses for Zubin Mehta, Esa-Pekka Solonen, Emil de Cou, David Hayes, Craig Fleischer, Victor Vener, and Paul Salamunovich. Dr. Kano's various ensembles have performed at the Kennedy Center, Lincoln Center, Carnegie Hall, St. Patrick's Cathedral, Disney Hall, Église Saint-Sulpice (Paris), and on the National Mall for the 2008 Inaugural ceremonies.
A champion of music education, Dr. Kano has devoted countless hours to students of all ages and backgrounds. She believes in the power of music to nurture and believes that classical music should be accessible to all. Dr. Kano's substantial experience in this arena includes: building partnerships with organizations serving disenfranchised adults, hosting workshops with at-risk youth, leading youth arts programs of all sizes, as well as directing award-winning high school and collegiate choruses.
Dr. Kano received her doctorate in choral conducting from the University of California Los Angeles (UCLA) in 2004. At UCLA, Dr. Kano studied under Donald Neuen, her professional mentor. For her dissertation on Duruflé's Requiem, Dr. Kano completed research with L'Association Duruflé in Paris and studied privately with Paul Salamunovich. Dr. Kano holds a Master of Music degree from UCLA and a bachelor's degree in choral music education and piano performance from Arizona State University.
Dr. Kano speaks French and actively conducts ensembles in New York City, Paris and Washington, DC.
---
Dusty Francis, Associate Conductor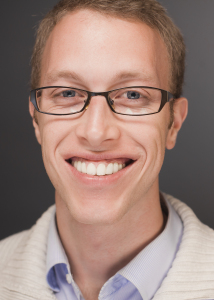 Conductor and bass-baritone Dusty Francis enjoys an active career as a performer, clinician, and adjudicator in the New York metropolitan area and across the country. He currently serves as Principal Conductor of the New York City Master Chorale, Director of Choirs at Collegiate School, and Director of Children's Choirs at St. Michael's Episcopal Church. Recent seasons have included performances at esteemed venues such as Carnegie Hall, Alice Tully Hall at Lincoln Center, Cathedral of Saint John the Divine, and St. Patrick's Cathedral, among others.
When not on the conducting podium, Francis can often be heard singing with some of the country's finest professional choral ensembles, including the GRAMMY-nominated True Concord Voices & Orchestra, the Atlanta-based Skylark Vocal Ensemble, and the Manhattan Chorale. Recent solo engagements have spanned styles and periods ranging from Bach to Puccini and Schubert to Sondheim.
In addition to his Master's degree in Choral Conducting from the University of Maryland, Francis earned a Bachelor's degree in Music Education from Xavier University in Cincinnati, graduating summa cum laude. He is a member of the American Choral Directors Association and the National Association for Music Education. A native of Ohio, he currently resides in Manhattan.
---
Laura Barger, Accompanist
New York-based pianist Laura Barger is increasingly sought after for her dedication to contemporary music, as well as for her energetic and committed performances. She has performed internationally both as a soloist and chamber musician at The Lucerne Festival (Switzerland), The National Gallery of Ireland, Västerås Konserthus (Sweden), Yerba Buena Center for the Arts (San Francisco), Darmstadt Festival for New Music (Germany), Bang on a Can Marathon at Mass MOCA and The Banff Centre for the Arts (Canada). Active in New York's new music scene, she can be heard performing everywhere from John Zorn's downtown experimental mecca The Stone to the Kaufmann Center's Merkin Hall. She is a founding member of piano and percussion quartet Yarn/Wire, and performs frequently with other contemporary music groups such as the San Francisco Contemporary Music Players, Argento Chamber Ensemble, Skogensemble, Wet Ink Ensemble and Lost Dog New Music.
Ms. Barger has premiered numerous works by composers from around the world, and has been fortunate to work directly with composers such as Philippe Leroux, Augusta Read-Thomas, Yan Maresz, Dai Fujikura, Alexandra Dubois, David Lang, Michael Gordon, and Terry Riley. Ms. Barger also holds degrees from the University of Tennessee-Knoxville (BM) and Stony Brook University (MM, DMA). She is currently on faculty at the 92nd Street Y School of Music in Manhattan.
---
Ras Dia, Executive Director
Ras Dia, a native of New York City, discovered his passion for the arts as a member of the Boy's Choir of Harlem, singing music from Monteverdi to Kanye West, learning a wide variety of dance styles including Rag and South African Gumboot, performing for Nelson Mandela's final visit to the U.S. as South Africa's President, as well as for the New York City Prayer Service in the weeks immediately following the 9/11 attacks on the World Trade Center. He attributes this formative experience to his belief that artistic expression is an extension of, and a tool for recognizing, honoring, and celebrating humanity.
Currently serving as Special Advisor on Arts and Advocacy for Humanitarian Causes to the United Nations Association of El Salvador, Mr. Dia has produced multi-disciplinary programming, and established partnerships which highlight the role of the arts as a platform for global advocacy and sustainable youth engagement. He is also the Creative Producer of Mise-En-Scène Studios (MESS), and the Executive Producer of Una Voz, Un Mundo, an arts initiative committed to presenting the artistic contributions of women and people of color, which also strives to ensure access to the arts in underserved communities.
Mr. Dia previously served as Operations Manager for Uptown Classics (Kaleidoscope Arts), a multi-disciplinary arts organization for public school students. He has also held marketing, development, production, and administrative roles with the National Children's Chorus, Sadler's Wells Theatre, Carnegie Hall, and The New School, where he supported outreach programming for immigrants, abuse survivors, and refugees across New York City.
As a musician, his work has included appearances with the Center for Contemporary Opera, American Opera Projects, New York Fringe Festival, Die schöne Magelone with Graham Johnson, Trinculo in the world premiere recording of Lee Hoiby's The Tempest for Albany Records, Marquis d'Obigny (La Traviata) with Ateneo Internazionale (Sulmona, IT), Don Giovanni with Barefoot Opera (UK), TJ Anderson's Slavery Documents with the Atlanta Symphony Orchestra under Robert Spano, as well as Roger in the World Premiere of Jonathan Pontier's Domestic Scenes at London Symphony Orchestra St. Luke's, and its subsequent French tour (Paris, Alsace, Nord Pas de Calais, Opéra de Rouen, Guebwiller, and Bussy-Lettrée).
Mr. Dia received his Master of Music degree from the Guildhall School of Music and Drama (London, UK), and his Bachelor of Music (summa cum laude) from Purchase College (SUNY), in addition to training residencies at the Brevard Music Center, Boston University Tanglewood Institute, and the Centre for Opera Studies in Italy (COSI).
---